Welcome to Moore Middle School!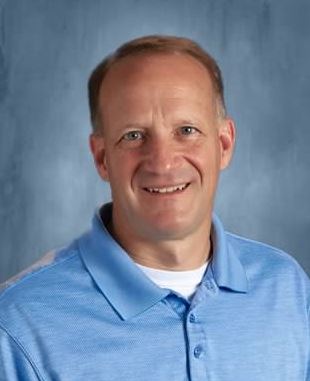 Our Mission:

Moore Middle School seeks to ignite a passion in learners to create their own stories and build relationships which empower them to be courageous, empathetic, resilient and creative.
The first day has finally arrived and we officially begin the start of school at Marilyn Moore Middle School. The staff at Moore has been working hard all summer to prepare to welcome students to what we believe will be an exciting year. Together we have the opportunity to establish a culture of learning and support that will last for years to come. I look forward to working with staff, students, families and the community at establishing a culture that represents Dr. Marilyn Moore in the finest fashion. I hope each of us will strive to represent the Moore Core Values of passion, creativity, empathy, resiliency, and courage. I also hope that we encourage and support all the learners at Moore Middle School to develop the confidence and skills to tell their own story of who they are and who they strive to become in their future. I am very grateful for the opportunity to serve the staff, students, families and community of Moore Middle School and look forward to working with all the Moore Stakeholders to create a wonderful learning experience for students. Thank you for your support of Moore Middle School.
Sincerely,
Dr. Gary Czapla
Principal
Reminders:
Student drop off and pickup
Moore Middle School Traffic Pattern
Moore Middle School Bell Schedule 
6th Grade Bell Schedule

 

Regular

PLC

1st Period

8:00-9:06

8:00-8:53

2nd Period

9:10-10:16

8:56-9:49

4th Period

10:20-11:26

9:52-10:45

Lunch

11:20-11:59

10:50-11:20

5th Period

12:04-1:10

11:21-12:14

6th Period

1:14-2:05

12:18-12:57

7th Period

2:09-3:00

1:01-1:40     
7th Grade Bell Schedule

 

Regular

PLC

1st Period

8:00-8:51

8:00-8:39

2nd Period

8:55-9:46

8:43-9:22

3rd Period

9:50-10:41

9:26-10:05

4th Period

10:45-11:36

10:09-10:48

5th Period

11:40-12:31

10:52-11:43

7th Grade Lunch

12:33-1:10

11:44-12:14

6th Period

1:14-2:05

12:18-12:57

7th Period

2:09-3:00

1:01-1:40
8th Grade Bell Schedule

 

Regular

PLC

1st Period

8:00-8:51

8:00-8:39

2nd Period

8:55-9:46

8:43-9:22

3rd Period

9:50-10:41

9:26-10:05

4th Period

10:45-11:36

10:09-10:48

5th Period

11:40-1:10

11:23-12:14

8th Grade Lunch

11:41-12:20

11:07-11:37

6th Period

1:14-2:05

12:18-12:57

7th Period

2:09-3:00

1:01-1:40